Manage Risks from the Use of Service Providers
With growing reliance on cloud-based applications, the financial and legal industries are facing a maze of evolving regulatory oversight. Regulations such as FRB SR 13-19, OCC Bulletins 2013-29/2017-21, and FDIC-FIL-44-2008 require risk assessments for all vendors (including Law Firms), standardized engagement letter/contract provisions, and ongoing monitoring and accountability provisions.
Counself Risk™ has been designed to assist Legal Departments in streamlining this arduous and manual process, transforming vendor risk management with a secure, collaborative, and automated solution. Take advantage of Counself's library of legal industry best practice forms, questionnaires, documents, and request templates to expedite your compliance gathering and monitoring processes.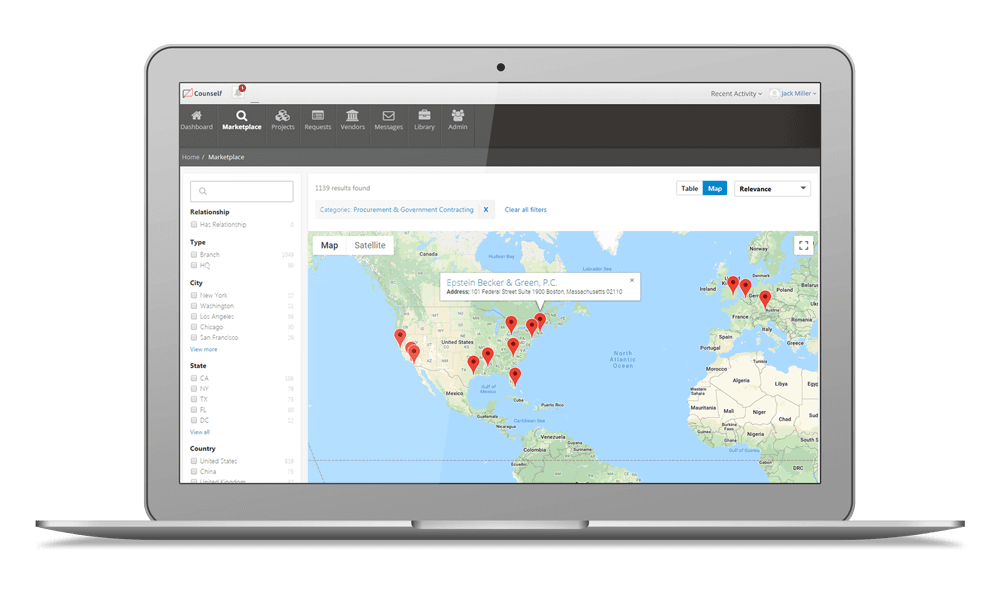 Learn More